Teacher: Mr Elsworth
Learning Support Assistants: Miss McGuinness and Mr Chadwick.
Learning Mentor: Mr Hall.
Below you will find lots of information about our class, including what we have been up to. From March 8th 2021, when all children returned to school, class teachers will be providing work via Class Dojo if children are isolating at home. By clicking on the Learning from Home star you will still find a weekly timetable and other links to support learning
Half Term Reading
Below is a link to our Autumn Reading Bingo. We would like you to complete as many of the reading tasks as you can and share your completed bingo board with us on Twitter @ChrissiesSpeke.
You can access free online books by signing up at www.readliverpool.co.uk
Below you will find lots of information about our class, including what we have been up to, homework, reading book days and PE.
If you are having to stay at home due to self isolation, please click on the isolating at home star, which will take you to a new page containing activities that will help you to keep pace with your class.
Then click on the weekly rainbows that will contain maths, english, spellings, re and topic work being covered in our y6 classes that week. They cover the key learning points of the week and should be completed along with home reading , spelling and times table practise.
Homework & Home Reading:
Home reading books should be returned on Friday and then will be sent home for the week on Monday along with the new spellings. These spellings will then be tested on the following Monday. Please bring in your book on Friday, even if you forgot to read it, so Miss McGuinness can listen to you during the week and prepare it to be sent back home on Friday.
Here are your spellings for the year . Each Friday, you will take home your spelling mat and practise your spellings for Monday morning when we will have a spelling test.
Below are some word cards that you can print out to use at home and some ideas to make your spelling practice more fun. Remember, you can also log onto spelling shed to play lots of fun spelling games.
Spelling Activities
PE Autumn 1 Topic - Orienteering
PE is on a Thursday so please remember your red t-shirt, blue shorts and suitable footwear.
6E have really enjoyed exploring the school grounds, reading maps to locate hidden markers and solving various problems during this 'treasure hunt' themed unit.
6E see the LIGHT!
This half-term, year 6 have been loving light in their practical science topic lessons learning about its wondrous properties of reflection, travelling in straight lines, darkness, the inventor of the light bulb Thomas Edison, the formation of shadows and even light magic tricks using refraction (bending light!)
Our first topic this year was colours. During this theme, we explored feelings and emotions as well as colours. Firstly we listened to the story 'The day the crayons quit'. We explored the feelings of the characters in the book and used this as a stimulus to write letters to Duncan and poems. We also read a story called 'The Dot' and used this to create our own pieces of artwork using Marc Allante as our inspiration.
Another activity we did during this week was creating portraits in the style of. We used pictures of ourselves and used work by different artists including Van Gogh, Picasso and Andy Warhol to create colourful portraits for display.
New Year 6 Book - The Malamander!
All is not what it seems at this seaside town - myths, mysteries, monsters and home to the legend of the Malamander!
This is our new year 6 class book - we will journey to the seaside where lots of fun themed learning awaits!
Inspirational maths week.
For our first week of maths, we used YouCubed activities to inspire us and learnt some very important messages, such as, speed is not important, mistakes help our brains to grow and it is important to never give up. The tasks were very challenging, but the children persevered really well and thoroughly enjoyed the week.
Numbers and the Number System
Before starting our place value maths topic, year 6 completed a week of inspirational maths challenges. It was important that we started our year 6 maths journey off positively and these challenges helped us to solve problems and reason mathematically, but even more importantly, they were: fun, interesting, encouraging, creative, engaging and inclusive. These challenges were simply called 'I can do maths!'. The children thoroughly enjoyed the week of challenges and it certainly did help us set an 'I can do, positive attitude' towards maths.
It was then time to tackle place value! Take a look at our place value front cover to see the objectives that we will cover.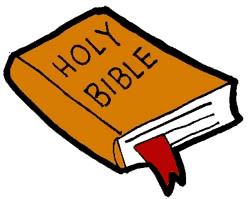 Loving
During this topic, our big question is;
Does love last forever or does it have limits?
To help answer this, the children will explore the love and care of people and learn about God's unconditional, never-ending love.
The key vocabulary in this unit is:
Unconditional, forgiveness, mercy, prodigal, parable.
4 operations
After completing our place value unit, it was time to build on our new knowledge and use it to help us with calculations using the 4 operations (addition, subtraction, multiplication and division).
Take a look at our 4 operations front cover to see the objectives that we will cover.
During the Autumn term, we will be learning about World War Two. Our English, history and whole class reading will all be based on World War Two. In English we will learn about Rose Blanche and Anne Frank. At the end of the unit, we will write our own diary entries and a bravery award speech.
In History, we will be learning about when and how World War Two started and how it fits into a historic timeline. We will also learn about rationing, evacuation and key turning events in the war such as The Blitz.
For our whole class reading, we are really excited to have several texts all based around World War Two. We have a variety of genres including fiction, non-fiction and poetry. We will examine extracts from the books, looking at key vocabulary, the type of language used by the authors and the layout of the different texts.
Our final science topic this term is the heart and the circulatory system. During this unit, we will learn about: the parts and functions of the circulatory system, how our body transports blood, water and nutrients around the body, the affects of a healthy and unhealthy lifestyle on the body and the importance of exercise.